Carol Schroeder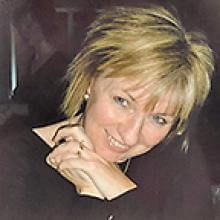 BORN: JUL 07, 1958
DATE OF PASSING: OCT 18, 2022
Carol Lynn Schroeder, 64, passed away October 18, 2022, after a six year battle with a rare dementia called Primary Progressive Aphasia.
She was born to Bill and Eva Derksen in Carmen, MB on July 7, 1958 where she went through her school years, graduating in 1976.
Carol then went to Winkler Bible School where she met the love of her life, Russ Schroeder.
They were married November 4, 1978 and soon started a family. Their first born was Mike, who married Candace and have four children, Wynter, Quinton, Xavier and Zeke.
Janelle came next, who married Dustin Brown and have two children, Olivia and Georgia.
For 28 years Carol was the school administrator at Springs Christian Academy. She was loved and made a personal connection with all staff, parents and students.
Together with her husband Russ they enjoyed volunteering for 40 years at Springs Church in their children's and youth programs.
Together they loved to travel across Canada and Mexico with friends and family. To celebrate their 40th anniversary, they took their family to Disney World.
Carol always looked forward to an annual adventure with her only sister Wilma Penner. They would pick a destination and make a lifetime of memories.
She is survived by her mother Eva Derksen, who she loved taking out for brunch and then a shopping trip around Walmart.
Carol's love for the God she served, her husband, children, grandchildren (especially the grandchildren) her job and church were evident to all.
There will be a private interment followed by a celebration of her life. Please join us for this at Springs Church, 595 Lagimodiere Blvd. on October 29, 12:00 noon. A light lunch will follow.
In lieu of flowers, please honour Carol with a donation to Springs Christian Academy… It's what she would have wanted.