MB Summer Camp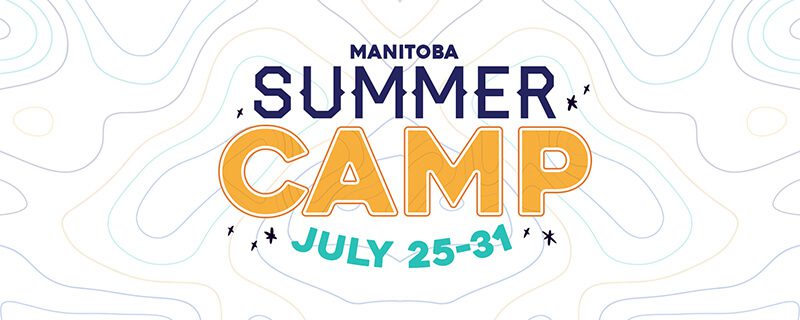 Monday, July 25 – Sunday, July 31
Registration now open. Contact the church office at 204.233.7003.
Our desire is that Summer Camp would be a place where we can kick back and get to know each other. We have structured the days at Summer Camp to be relaxing, but yet fun and exciting. There is something to do for ALL ages!!
Our Annual Springs Summer Camp is held at Manhattan Beach Retreat Centre 5 miles east of Ninette, MB and 1 mile south off Highway #23.
There is a wide range of accommodations at Summer Camp to suit both small and large families. There are different sized cabins, motel rooms, a full hook-up campground and tent sites. The accommodations range in price from $350.00 – $1,100.00 for the entire week depending on the size of the accommodation and the amenities in that unit.
The camp has a Dining Hall where breakfast, lunch and dinner can be purchased each day. After the evening services they have snacks and refreshments available. You are welcome to eat all your meals in the Dining Hall or just show up when you feel like 'taking a break from the kitchen'. The cabins also have fridges and cook tops if you are interested in preparing your own meals during the week. See next page for the option of purchasing a Prepaid Meal Plan in the Dining Hall.
IN THE MORNING
Each morning from 10:00 – 11:30 children ages 3 – Grade 5 (grade finished in June/22) can attend Springs Kids Classes with our Staff and College Alumni. Here they will have activities, games, crafts, etc. around a theme in God's Word.
The Youth also gather together each morning for a devotion/study time of their own with our Youth Pastor and leaders.
The adults have a chance to relax over coffee with your neighbours or take part in one of the activities we have happening while the kids are in their classes.
IN THE AFTERNOON
After lunch there are always things to do!
• The fully life-guarded swimming pool is open from 1:00pm – 5:00pm daily (no extra charge).
• If you have a boat or other watercraft, you are welcome to bring it along; Pelican Lake has plenty of room for fishing, skiing, tubing and other water sports.
• Lots of people gather at the beach for the afternoon just to take in the sun.
• Some gather together for a wild (and competitive) game of beach volleyball, mini golf or other challenges/games we may have planned.
• The camp has a Pontoon Boat, you can go out on a free lake tour (a camp driver is provided).
• There is a concession store with ice cream, slushies and other treats.
• Golfers, bring your clubs! There are a couple great courses within a short drive.
• Even shopping can be done girls; Killarney (about a 20-minute drive) has a small mall!
• Ninette (about a 5-minute drive) has a grocery store with fresh produce, meat counter, groceries and snack supplies.
• Our Youth Pastor and leaders are at Summer Camp and have a full schedule of events planned for the youth each day.
IN THE EVENING
Each evening at 7:30pm (for about an hour) the adults and youth, ages 13 and up, gather in the Adult Chapel for our service. We spend time together in praise and worship and learning from His Word.
During our evening service, children ages 3 – Grade 5 will again go to our Springs Kids Classes with our Staff and College Alumni.
The Youth will be getting together each evening at 9:30pm for team challenges and fun games.
There are campfires going after the service, bring your lawn chair and spend some time around the campfire relaxing and getting to know one another (don't forget your marshmallows!).
Call Barb Heppner at the church office for more details – 204-233-7003.