Rhonda Lynn Fehr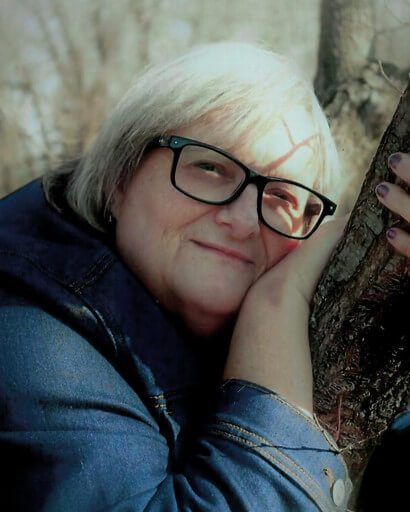 Rhonda Lynn Fehr
February 6, 1968 — August 13, 2023
Rhonda was born on February 6, 1968 in Manitou, MB to John and Shirley Fehr.
Rhonda was a charismatic girl, full of love, encouragement, and was incredibly loyal to her friends and family.  She loved music and adored animals.  Her deep laughter, mindful and heartfelt words will be greatly missed.
Rhonda was predeceased by her infant son Brighton, four grandparents, aunts, uncles, friends and her partner Ivan Penner.
She attended school in Steinbach, and graduated from the SRSS in 1986.
Rhonda had many retail jobs throughout her life and lived in many locations.  She thrived on interactions with everyone and adored her nieces, nephews, great niece and great nephews.
Rhonda was a wonderful wife, partner, mother to her son Cody, daughter to John and Shirley, sister to Rod and Raschel,  and friend.
She had health complications, including a recent diagnosis of cancer and passed away in the early afternoon of August 13th at the Bethesda Regional Health Centre.
In lieu of flowers, donations can be made to either Cystic Fibrosis Canada – Tribute Giving  or Steinbach Animal Rescue (Both causes very dear to Rhonda's heart!)
Viewing will be held one hour prior to the service. A funeral service will be held at 1:00 pm on Saturday, August 19, 2023 at Crossings Funeral Care. Interment will take place in the Heritage Cemetery following the reception. The family invites those who are unable to attend in person to join them through Livestream. Please click here to view the livestream.